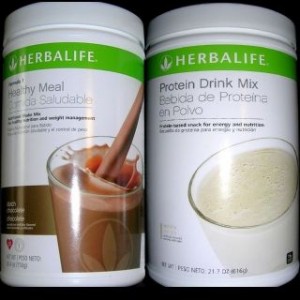 New To the UK
Add the Herbalife Protein Drink Mix(PDM) to your favourite Formula 1 shake and mix with water for a nutritious shake. You may have mixed Forumla 1  with milks of all kind (semin-skimmed, vanilla, almond, rice and soy) and fruit juices as a liquid component. Try two scoops of Formula 1 and one or two scoops of the Protein Drink Mix for a tasty and creamy shake. With two scoops of each you are getting 24 g of protein.

Have you ever tried mixing Herbalife Formula 1 Nutritional Shake Mix flavors together? You're in for a treat! Registered dietitian, Susan Bowerman shows you how to mix two great Herbalife flavours together with frozen fruit in order to make a thick and satisfying Mocha Velvet shake.
This Herbalife shake mix is called Mocha Velvet because it combines chocolate and coffee flavors to make one delicious shake. If you like thick malt-shop style shakes, this is the mix for you! Here's what you'll need to make this Herbalife mocha velvet shake: – 8 oz (250 ml) lowfat milk
– 1 scoop Herbalife Formula 1 Nutritional Shake Mix, chocolate flavor
– 1 scoop Herbalife Formula 1 Nutritional Shake Mix, café latte or cappuccino flavor
– 1 frozen banana
– 1/4 block silken tofu ( Optional)
Blend until smooth, pour, and enjoy. Yum!
This Herbalife shake benefits from adding silken tofu as it makes the shake seem thicker than ever, while also increasing the protein levels. The tofu adds about 60 calories but also adds an additional 5g of protein, Of course, Herbalife Formula 1 Nutritional Shake Mix is already packed with protein but adding tofu is a great option for anyone looking to change up their shake and try something new!